Make steel products worth buying by using our precisely formed multiple categories of Alloy Steel Material, Mold Steel Products, Alloy Tool Steel.
About Us
Steel stands top on the list of 'most widely used raw materials'. It is so because steel is just perfect to make a wide variety of products. Also, easy availability, toughness, cheap price, easy machining, durability are few to quote points which adds to the fact why steel is the most used material in industries. Steel comes in many categories, so customers depending upon use can choose as per their area of application from
China based Huangshi Pinxin Industrial Co.,Ltd.
Formed in the year
2013
as a
manufacturer
and
exporter
of
Alloy Tool Steel, Alloy Steel Material, Mold Steel Products, Alloy Tool Steel, Special Steel, Mold Steel, Hot Work Tool Steel,
etc., the company is making clients happy and satisfied by delivering only quality best steel. There are 25 persons working in the company and all of them have been given proper training for right execution of activity. Every activity, from manufacturing to order dispatching is done under experts surveillance so that company's position and relations with customers are well-maintained.
Our Production Set-Up
We are a widely known company and what has made us famous is our finely made range of steel. For production of steel, we have developed five structurally perfect production units in the
Business Center of Huangshi (Hubei, China).
All the manufacturing machines and tools like forging hammer, heating furnace, annealing furnace, surface treatment machines and others have been installed at our units. We well-maintain every mechanism and pay special focus on the processes like bandsaw cutting, LF+EF/EAF+VD/ESR smelting, and more so that quality best Alloy Tool Steel, Hot Work Tool Steel, is developed.
Applications of Steel
The type of steel we are into processing finds used in many industries. Following are the products made using our offered steel:
Cutting Machine
Die
Knives
Mould
Parts
Shaft, etc.
Quality Checking Process
The quality of our steel offerings is well-liked by customers worldwide because we well-process them and quality check them thoroughly. The raw material that we source is first inspected to ensure grade. Then after final fabrication, different tests are performed to confirm the functionality. Spectrogram Check and Ultrasonic Testing are two to name testing techniques which we apply for checking the quality of Hot Work Tool Steel, Alloy Tool Steel, and other steel.
Reasons To Choose Huangshi Pinxin Industrial Co.,Ltd.
We are an experienced and professional company, serving for the betterment of steel product makers.
Countries like India, Russia, Africa, and more are few to name countries where have a very good steel exporting network.
The fact that we make sale of 500 Tonnes of steel in a month suggests our excellent production ability.
Our quality production is a result of our heavy investment on smart technologies.
We charge a reasonable rate for our offerings.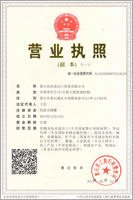 Get in touch with us